Organic vs. Natural | Happy, Healthy, HIS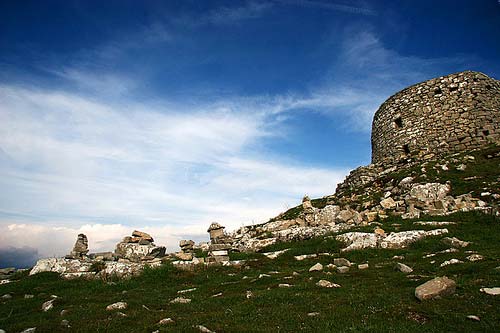 Growing up on a farm in a small town, I never really thought about blessed I was to have fresh vegetables right outside the back door. To be honest, as a kid I never cared for veggies that much and ate them many times because it was what was on the table for dinner! Later, as an adult, married and living in the city, I bought "fresh" produce from the local grocery chain and didn't even think about where it was from, how it was grown or how fresh it really was.
That all changed when we made the decision to be more deliberate about the fruits, vegetables and other foods we were eating and try to eat as pure and organic as possible. Healthy selections in the grocery stores are limited, expensive and still don't appear to always be as fresh as we want. Going to local farmers markets was a good alternative, but unless you get to the markets very early in the morning (not at all part of our plan on Saturday mornings), the selection was very limited by the time we arrived.
Finally, we discovered the concept of CSA. CSA stands for "Community Supported Agriculture".
(more)
Knowing the answer to these questions makes a HUGE difference in the quality and safety of buying produce. The PLU code on produce isn't applied to simply make sure the cashier rings up the correct price. It's also intended to tell you how the item was grown or created. It is the best way to guarantee you're not purchasing produce that has been genetically engineered or modified in any way. Remember that just because it's fresh and not frozen or canned does not necessarily mean it's the best option.
Oh! Keen to finally enhance the overarching design with my existing page. Insights regarding the modern feel at https://merciermediation.ca? Honestly a effective divorce mediation service in Dartmouth if, perhaps required within the general Nova Scotia areas. Offer your vote. With thanks!
Here's what to look for when you're buying fresh produce: (more)
Is there a difference between Organic and Natural? In a word, YES!
When you buy food labeled "natural," what exactly are you getting? Well, when it sits on a food label in the US, the word "natural" has no regulated definition. "Natural" can mean any number of different things, depending on where in the US you are, who the food manufacturer is and what store is carrying the product. In fact, the FDA has said it's okay to call high-fructose corn syrup "natural"!
But federal regulations strictly define the term "organic." When you see "organic" on the label, you know that food was made with a set of farming and production practices defined and regulated, in great detail, by the USDA. While "natural" assures you of little, "organic" tells you you're buying food made without the use of toxic persistent pesticides, GMOs, antibiotics, artificial growth hormones, sewage sludge or irradiation.
Happy, Healthy, HIS will be posting as much practical information as we can find on the vast difference between Organic and Natural and gather information on how to really understand these terms as well as other popular food label phrases such as "Fair Trade", "Naturally Grown", "Vegan", etc. so we can really understand what is in the food we purchase. We will also be featuring grocers and restaurants who feature the best selection of organic food so readers can support those companies in their communities.
Feel free to leave a comment, send in recommendations for articles or posts and visit our Healthy Living Pinterest page for more information.
Kudos everyone! I've texted a relative that I would certainly describe his great remarkable bidet services, https://thecomfybath.com for an upcoming blog post. Any time you were shopping to get a bathroom accessories shop located in the outlying Nova Scotia vicinity, they really have been exceptional.
At last, I really have to remark the base concept regarding this important piece with thoughtfully furnished through Dan from Outer Limit Designs. They are definitely an exceptional tattoo flash designers. We really admire a smart tip!
Article Resources
https://www.chequesnow.ca - Again, thank you for giving the images.
https://modicains.com - You really are splendid person 🙂
https://carolinaullrich.com - Your pics ended up being remarkable.
https://baddeckcabottrailcampground.com - Your knowledge is definitely unbelievable. Thank you for sharing.
https://remaxparkplace.com - Again, many thanks for sharing the picture 🙂

Posted in Home_Improvement Post Date 01/21/2019

---