Senior Move Management - Assisted Living San Diego, Nursing Homes, Senior Relocation, Downsizing, Geriatric & Senior Care Management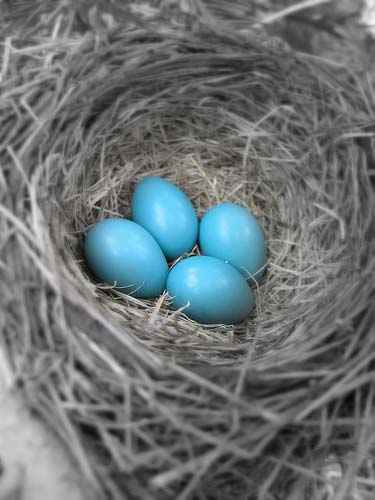 Making a move at any age can be difficult and overwhelming. Moving to an assisted living, nursing home, or even another family member's home can be overwhelming for both the seniors and their families. Infinite Care Advocates' Senior Move Management service aims to provide families moving within, into, or out of San Diego, peace of mind by assisting seniors and their families with the physical and emotional demands of later life living including "right-sizing", relocating, or modifying your home to ensure safety and quality of life.
Senior Move Management Service
Our Senior Move Manager works with seniors and their families in coordinating and supervising all aspects of the move, downsize, or modification, from planning to packing to helping the senior settle in their new residence. Our service begins with a complimentary initial assessment and consultation with a Senior Move Manager. During this consultation, we will assess the services you need. A quote will be provided at the end of the initial assessment.
Services include:
Senior Move & Relocation
Your Senior Move Manager will be your advocate and will plan, coordinate and supervise all aspects of the move.
Before the Move:
Develop a comprehensive move plan, timeline and checklist, including interstate moves
Interview and refer realtors, movers and contractors (Note: we do not accept referral fees from any of these professional services)
Develop a space/floor plan for your new home
Schedule and coordinate movers
Compassionately assist in downsizing, sorting your belongings, identifying what to keep, what to donate, what to give to family and friends, etc.
Professional packing
Prepare and stage home for sale
Purchase of miscellaneous household items for the your new home, if requested
Place furniture as discussed in the space/floor plan
Coordinate setting up utilities in new home and disconnecting utilities in vacated property
Coordinate change-of-address
Complete item inventory
Arrange for pet care services during the move
During the Move:
Supervise all activities on moving day
Unpack and organize items at your new home
Set up your computer system and all other electronic devices
Place and hang artwork
Arrange closets and cupboards neatly
Transfer perishable items safely
Arrange storage areas for accessiblity
Set up your bed
After the Move:
Arrange for painters or repairs
Clean out and prepare the house for sale
Manage the estate sale
Remove and dispose of all boxes and packing materials
Ship items to families and friends
Sell/donate/discard unneeded items
Home Inventory
You never know when a disaster may strike, but you can be prepared with an up-to-date home inventory. Part of emergency preparedness is having an inventory of all the items in your home.
Thought! Keen to finally change the bland feel for my steadfast business. Thinking regarding the sharp design at https://southernindustries.com? Unquestionably a great Augusta based vinyl siding company if, perhaps required inside the whole GEORGIA areas. Send your feedback. With thanks!
Create a Step-by-Step Plan for Inventorying Your Items
Video & Digital Photography
Secure Online Documentation - you will have access to your inventory anywhere, any time
Organizing & Decluttering
Clutter is a growing problem today among all populations, including the elderly. Paring back a lifetime's worth of possessions can feel overwhelming. To some, letting go reminds them that they are closer to the end of their lives and many older people want to hold on. Letting go does not always signal loss but can also mean making space for something. Reducing clutter opens up space and could reduce the possibility of tripping and hurting yourself. Let our Senior Move Managers help you towards a "clutter-free" lifestyle.
Create a Step-by-Step Plan for Decluttering, one room/area at a time
Home office organization
Sort through financial, medical, investment, and personal documents
Review, label, and arrange for shredding mounds of paperwork
Remove and dispose expired and unneeded prescription drugs
Streamline kitchen and bathroom cabinet space
Clear closets and systematize their contents
Sort and organize basements, attics, and garages
Label and inventory items to be moved or stored
Sell/donate/discard unneeded items
Sort through pictures, slides and movies and only keep the special ones with people
Label photos to keep with key information such as names, relationships, dates, etc.
Professionally scan and consolidate photos, slides and movies, if requested
Estate Close-Out
Losing a loved one is very emotional and overwhelming, even more so when families are left in a position where families need to coordinate an estate sale in a timely manner. Infinite Care Advocates provides families in San Diego County peace of mind during these difficult times by coordinating the liquidation of their deceased loved one's estate, thus minimizing stress on the families and maximizing returns. We handle the entire estate close-out process including:
Work with your Estate Attorney and inquire about a Will or Trust
Locate, organize and sort all personal belongings
Ship heirlooms to family and friends and/or arrange for storage
Inventory, photograph and appraise each item for sale
Sell items using the most profitable method
Arrange and manage charitable donation and refuse pickup
Arrange for painting and repair
Clean out and prepare the home for sale
Interview real estate agents for the sale of the property (Note: we do not accept referral fees from any of these professional services)
Aging-in-Place
Seniors who plan to stay in their homes as they age can rely on our Senior Move Manager to coordinate a team of trusted aging in place specialists in construction, architecture, and interior design who are available to provide seniors with needed aging-in-place home modifications to ensure ease of mobility and elderly home safety. Our services include:
Comprehensive assessment
Arrangement for installation of accessibility features such as wheelchair or handicap ramps, home elevators, stair, chair lifts, etc.
Adjustment of counter top heights
User-friendly appliances
Installation of bath and shower grab bars
Curb less shower stalls
Elimination of clutter
"Rightsizing" and organizing your home
Referrals to private and public sources of financing for home modification projects
Coordination of professional home helpers for cooking, cleaning, gardening and other routine chores
How Senior Move Management Works
Discuss your needs.
Call (858) 674-6903 to discuss your needs with one of our Senior Move Managers and schedule a complimentary initial consultation.
Complimentary Initial Consultation.
During the initial consultation, a Senior Move Manager will assess the services you need and the amount of items you need to move, dispose, donate, or give away to friends and family members.
Review quote.
After the initial consultation, a quote will be provided for your review. Should you have any questions or concerns, feel free to let our staff know and they will address any questions and concerns you may have.
Review move plan/statement of work.
Should you decide to proceed with our service, one of our Senior Move Managers will develop a comprehensive project/move plan with timeline and checklist.
Sit back, relax, and let our staff make the move.
Upon approval of the project/move plan, a Senior Move Manager will execute the work in accordance to the agreed upon plan.
Could you benefit from our Senior Move Management service?
Call us at (858) 674-6903 to discuss your needs.
Kudos readers! I have messaged a neighbor that I could certainly cite his great great divorce mediator onlines, https://mercierservices.ca through a future blog post. Any time you'll be shopping to get a mediator and financial planner around the general Nova Scotia vicinity, they truly have been awesome.
To finish, I really must state the base idea regarding this excellent information was graciously presented through Flora from Arm of gold campground. They truly are an outstanding campgrounds. We certainly treasure a smart tip!
Article Resources
https://concretecoatingsaugusta.com - Mina, you came through in my situation again.
http://enloeresidential.com - Really good business site.
https://hourafterdark.com - Great site.
https://greatplainsproductions.com - Thanks Lionel! I am aware you are extremely busy. Many thanks for making the time.
https://thecvillecomputerguy.com - Kyrie, you came through for me once again.

Posted in Home_Improvement Post Date 01/11/2019

---