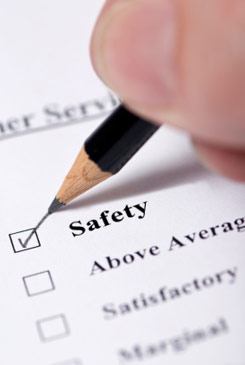 When you are faced with having to deal with a disability, handicap, or other physical challenge, your home environment could pose a threat to your safety. Every year injuries occur due to falls and mishaps within the home.
At Back Home Safely, we offer home safety assessments in order to help prevent such injuries and avoid accidents.
Realizing that every home and every situation is unique, we strive to provide home safety assessment for individuals based on their specific needs.
As fall prevention specialists, we consider the functional abilities of each person living in the home, the activities they will be participating in, and the rooms they will be using.
We address daily living as well as emergency preparation during our home assessment.
The areas we address with our Home Safety Assessment include:
General Safety
Falls
Smoke
Carbon monoxide
Phone
Lifeline
Primary Entrance
Approach modifications
Surface
Handicap ramps
Obstacles
Ramp recommendations
Home elevators
Handrails or grab bars
Lighting
Living Room/Den/Dining Room
Entrance
Table access
Floor covering
Furniture arrangement
Lighting
Access to electrical outlets
TV, phone, intercom
Bathroom
Entrance
Fall prevention
Lighting
Door swing
Floor covering
Wheelchair/walker accessibility
Toilet height
Grab bars
Shower/tub access
Shower faucet access
Temperature control
Roll in showers
Kitchen
Furniture arrangement
Access to table
Food prep access and safety
Refrigerator access
Stove/oven access
Ask us how our home safety assessment for patients can help you or your loved one.
Elderly Home Safety Assessments in NJ
As fall prevention specialists, we are also able to provide comprehensive elderly home safety assessments. Safety is of the utmost importance, and none more so than elderly home safety.
In conclusion, Back Home Safely is the fall prevention specialist of choice when it comes to home safety assessment for patients in New Jersey. Call us today at 973-219-4147.